Our Staff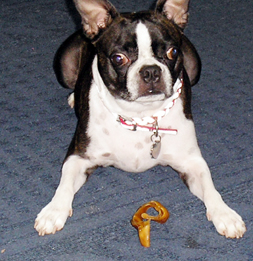 Although we're proud of our products, services, and technology, nothing matches the pride we have in our staff. You see, we learned long ago that we're really in the business of building relationships. For that reason, we put a premium on hiring only the most qualified individuals to serve on our team.
A few of our staff members are:
Tony Baia, owner, has been in the printing industry for 46 years and has operated everything fom a small two color press to a ten unit perfector. He has also maganed everything from the inplant print shop at the Fontainebleau Hotel to the magnetic imprinting of checks for a national cash register company, all in South Florida. Tony was with NASA at Cape Canaveral where his printing included the Saturn V, VAB Building and the itineraries for the astronauts. He was the marketing Director of one of the largest paper distributors in the South for 20 years. His sales background includes managing 19 branches with a total of 119 sales personnel. Tony purchased Amelia Island Graphics in 1993 and has expanded the company to what it is today.
Emily Hope, general manager, has been in the printing industry for 17 years. She graduated from Georgia Military College and Brenau University with a Bachelor Degree in Business Administation / Accounting. Emily joined the team in September 1995 and fell in love with the printing industry.
Jessica Hudson, production supervisor, joined the team a year ago and has excelled in learning the printing industry. Jessica served in the Navy as an Avionic Technician and was a manager of a health food store. She joined the team in August 2011 and enjoys the challenges and changes involved in the printing industry.
Bryan Corigliano, graphic designer, has been a graphic designer for 6 years. He graduated from the Art Institute of Philadelphia with a Bachelor of Science - Graphic Design. Bryan joined the team in August 2012 and can design any project for your company.
Fran Ruchalski, lead pressman, has been in the printing industry for 23 years. He graduated from Haverford College and Tyler School of Art where he received his degree in Psychology and studied graphic arts processes and photography. Fran joined us in October 2006 and he operates the offset presses and bindery equipment. He is also an excellent photographer - visit his website at www.photoguyofai.com
Rudy is the official 'customer greeter'. He is our Boston Terrier that never misses a day of work and is always ready to assist you. Rudy learned how be be the our customer greeter from his sister and brother - Ruby (1991-2003) and Lucas (1996-2012).
Every person on our staff is committed to providing excellent customer service and producing high-quality products and services. As you work with us in the future, we're confident that you'll find this to be true.