Business & Continuous Forms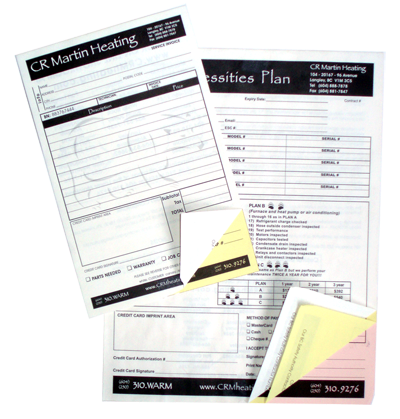 From single sheets forms, to carbonless forms of 2 to 6 part - we can handle your form needs. If your business uses continuous fed computer forms, we are able to produce them whether they are single sheet, carbonless copies, black and white, or full color.
So if you have an invoice, sales form, proposal, or even a business form to be bound into a book, then give us a call!